Shown: Majestic Ashland Wood Burning Fireplace
Shown: Majestic Ashland Wood Burning Fireplace
Majestic Wood Burning Fireplaces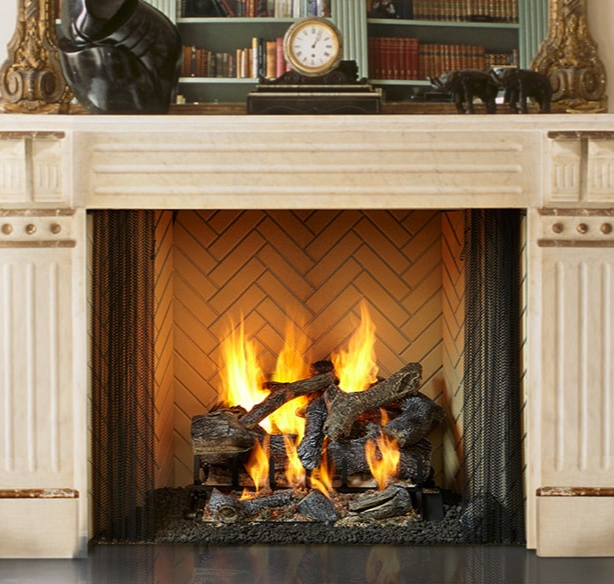 Majestic Ashland 36″, 42″ & 50″
Wood Burning Fireplaces
The Ashland delivers on every level; customize the design with three available sizes and stylish finishing options. The large firebox gives you a front row seat for unforgettable fires, while the proven history of performance provides peace of mind for many years to come.
Three sizes available: 36″, 42″ or 50″.
Flush-hearth design for seamless finishing.
Two standard outside air kits for enhanced venting.
Traditional or herringbone firebrick interior.
Optional bi-fold glass doors in two finishes.
Variety of gas logs available.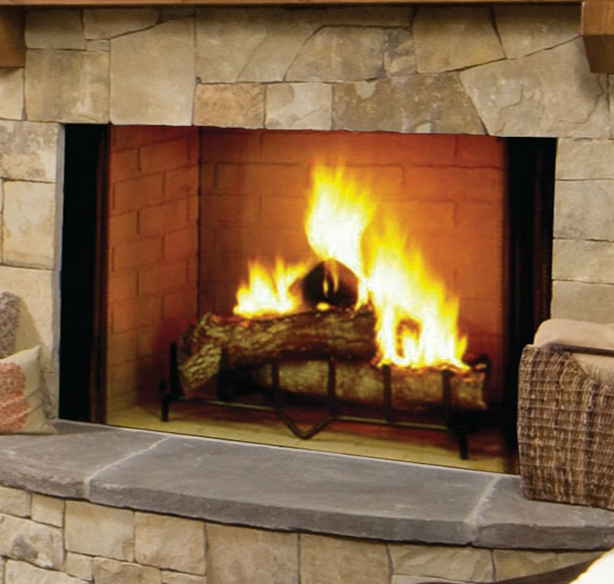 Majestic Biltmore 36″, 42″ & 50″
Wood Burning Fireplaces
The Biltmore is the largest wood burning fireplace in the industry. With larger than life style, classic masonry appeal and a viewing area like no other, the Biltmore will add charm and distinction to your home.
Three sizes available; 36″, 42″ and 50″ (50″ size not available in Canada).
Clean face design enables finishing materials to be applied up to firebox opening.
Can be installed flush with floor or on a raised hearth.
Impressive, masonry-style traditional or herringbone molded brick panels.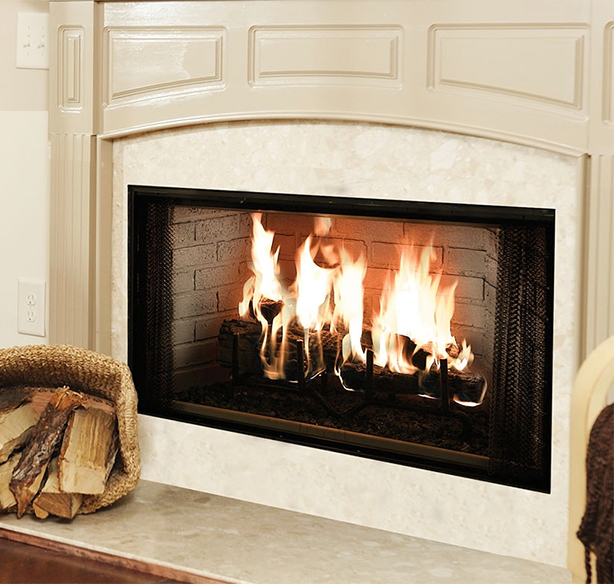 Majestic Royalton 36″ & 42″
Wood Burning Fireplaces
The Royalton has earned a strong reputation for classical style, superior performance and outstanding features. Find out more about these timeless units below.
36" or 42" viewing areas.
Bi-fold glass doors available in Black & Stainless Steel.
Convenient ash lip.
User friendly front damper handle locks in open/closed positions.
Traditional brick interior.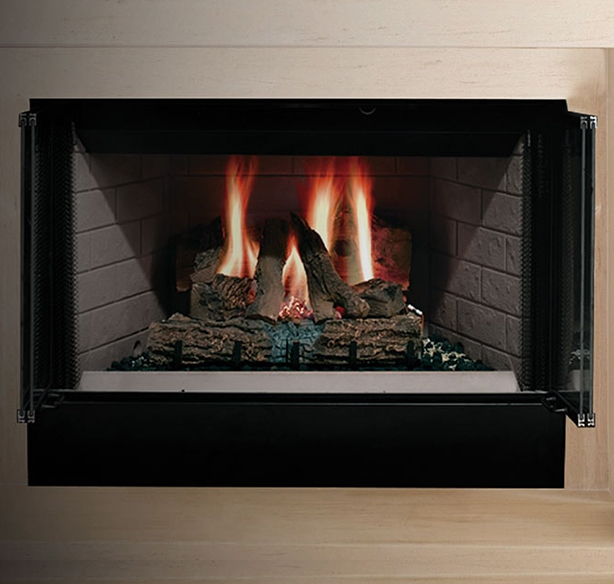 Majestic Sovereign 36″ & 42″
Wood Burning Fireplaces
Some things never go out of style, like the beauty and old world craftsmanship of a Sovereign wood burning fireplace. Authentic masonry design and attractive finishing options allow you to create the centerpiece of your home.
36" or 42" viewing areas.
Radiant or heat-circulating options.
Traditional brick interior.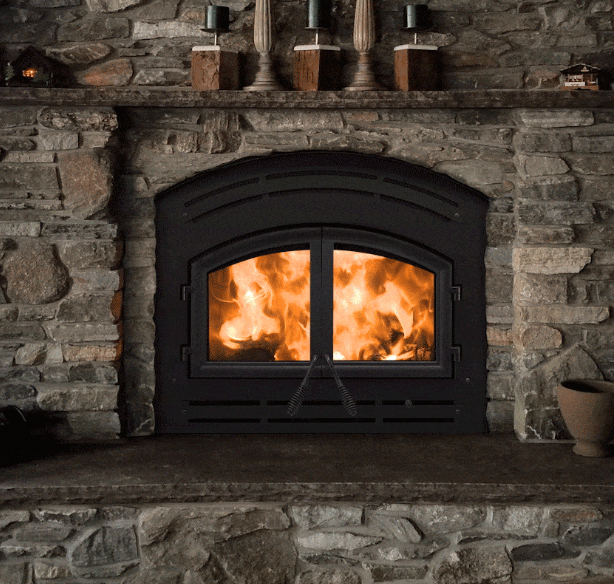 Majestic WarmMajic II
Wood Burning Fireplace
Enhance your home with a clean-burning, efficient wood fireplace you can depend on. Come home to the comfort of the WarmMajic II wood fireplace and enjoy big heat and bold flames.
Eco friendly EPA certified.
Modern technology makes starting your fire easier and enables up to 10 hours of burn time.
High performance dual fans with adjustable speed controls distribute a constant flow of heat.
Heat management solutions to heat your whole home.
68,200 BTU's—heats 1,000 to 2,600 sq. ft. depending on climate and home efficiency.
2.7 cu. ft. interior capacity.
22″ recommended log length.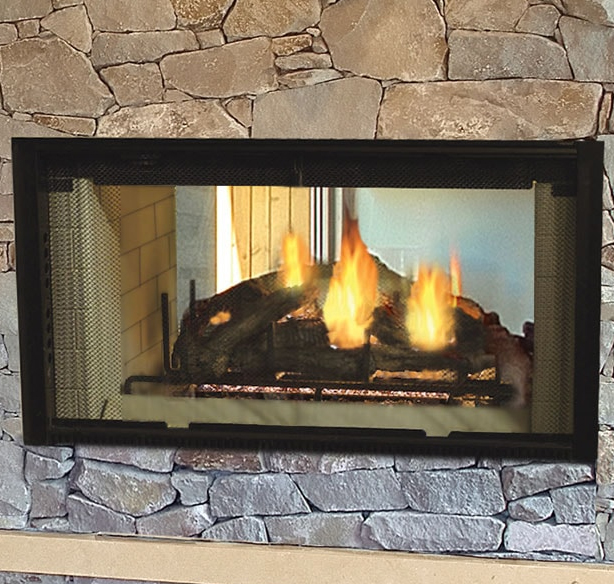 Majestic Designer Series See Thru
Wood Burning Fireplace
A stunner, any way you look at it. Our see through Designer transforms two spaces at once with its bold styling and optional doors.
One size available; 42″.
Available in see-thru model.
Authentic masonry appearance.
Clean face design.
Outside air kit for enhanced venting.